Hi everyone,

We love to guess, it makes us thrill, intense and fun.
the moment when you got your answer correct, it is the most amazing time,
Furthermore, with an icing of great reward, it it tremendously FUN!!

Let's Jaben Malaysia Present you "Do you Like Guessing" Competition!!



"Guess what is the headphones inside the picture below"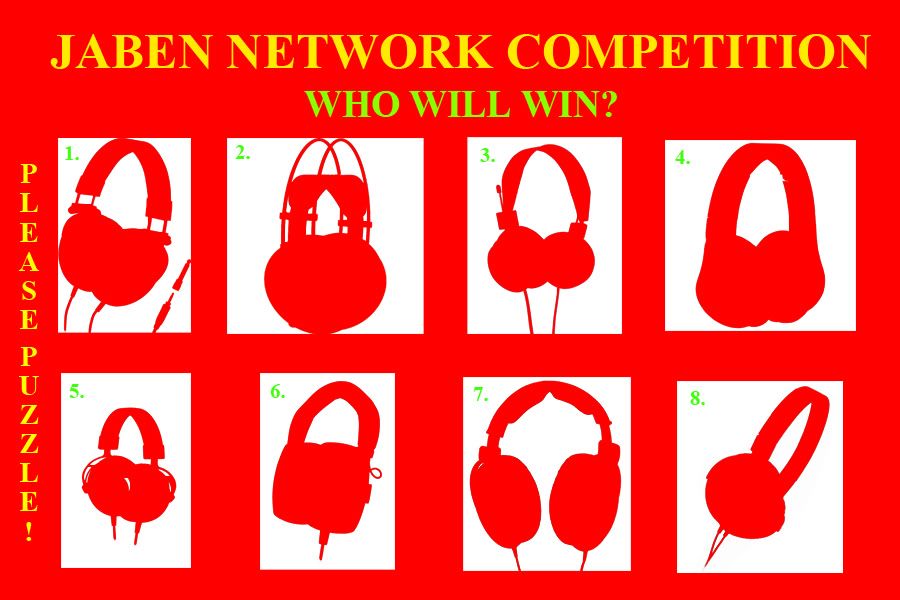 don't be afraid, i will provide you guys some hints!!!



-Important - Please Send your answer to info@jaben.com.my (include your name, email and phone number)

Headphone :
1.From a country who specialize in raw fish on top of rice

2.Big Giant white yeti lookalike, devour your ears!

3.successor, Handmade… with numbers, and yes it is entry range!

4.People love them, Lady GaGa and Justin Bieber Love it.

5.latest technology, flagship of all time, who said Hallo, wie geht's

6.You use them for work, what kind of work? Who knows =\

7.General Description
In the xxx, audiophiles will experience truly unique natural sound. With sound this good, long concerts in the comfort of your home are a certainty, so the xxx also sets standards….
this is so damn annoy…

8.African Padauk wood, yummy yummy!!



*First prize reward -

GoldRing DR150 Headphone


*Second Prize reward -

Hippo VB Earphone
-Important - Please Send your answer to info@jaben.com.my (include your name, email and phone number)