Jaben Proudly introduce a german made speaker..HK Lucas SMART on our product line.
HK Audio LUCAS Smart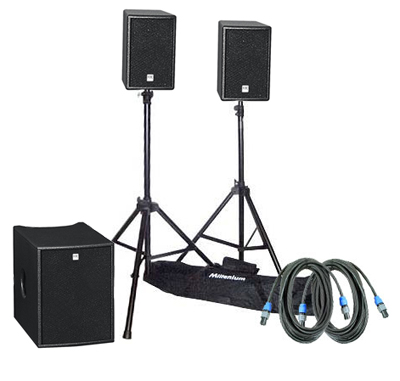 Loud, live, concert speaker can be blashed at your home. We been spending our effort on searching for a live, detailed, warm and natural music reproduction. Here we found this and we are convinced by this Lucas Smart.
HK Audio owned one of the world's most advanced Class 1 acoustical measuring chambers.
Here we come to their product, Lucas Smart
- Two Satellites with a 6.5" speaker and 1" dome tweeter
- 250-watt digital power amp for the 10" subwoofer
- 2 x 80 - watt power amps for the satellites
- Independently adjustable inputs with connections for microphone, line and aux
- HK Audio MicroTilt for optimum sound-to-audience alignment
- System weight : 30 kgs
- Portable for ideal for events and gathering
Sound promising? Please drop by for auditions for this live baby.\