Christmas is coming soon, I believe you are in headache what should you buy Christmas gift for your lover, family and friends.
Have you ever consider on headphone? It is widely available and currently become quite a big hit even in fashion statement, beside for music purpose, it can be a nice clothing accessory as well. It won't goes off season and deteriorates over time, for me it is quite a best for buck as present.
Yes there are gazillions of headphone out there, so if you are going to pick a headphone, where should you start from?
No worries, Jaben is here to help you pick the best, for all sorts of people and situation. This gift guide will focus into Malaysia region, finding the most suitable product which available, reasonable price and fit into the picture.
It will not be an easy task, but Jaben said it can be done!
For Ladies: Choosing for ladies is not an easy mumbo jumbo, design, color, sound and portability are equally important.
Audio Technica - FC707 – RM199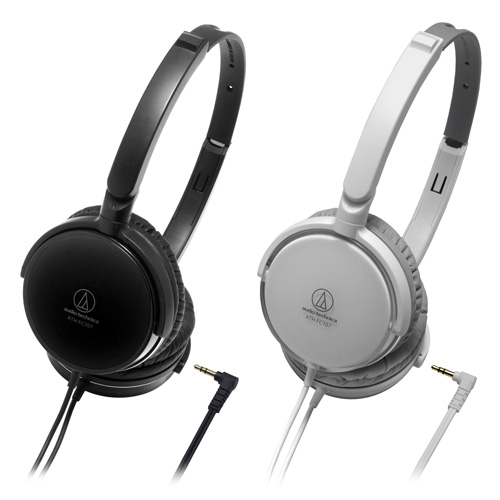 This headphone is selling at a reasonable price point for sound and design, retail in RM199 which we experienced always a big hot hit for ladies. It has fairly compact and light weight due to its retractable/rotatable design on the slider, makes it very easy to keep in handbag without adding noticeable weight.
The headphone is on ear design, making it an outdoor fashion accessory absolutely desirable, it has a fairly decent size suitable for ladies and around the neck wearing style. Glossy acrylic cover outer of the driver enhance the trendy and yet elegant looking on overall effect, making it an amazing product excel in design and sounding, which doesn't cost a bomb to your pocket.
Wicked Audio - Evac - RM229
Mixture between Stylish and tradition design, wicked audio Evac challenge the tradition design into different level, mixing plastic and linen for headband exterior and driver shell. This headphone comes in 3 colors, Black, white and green, considered the most popular colors and able to match well with any situations. The headphone design is smaller and light weight enough to be use for long hours and around the neck wearing style. Pricing at RM229, it has quite a competitive advantage comparing with lots of brand in the market, definitely one of our recommendation.
Fischer Audio - FA004 – RM349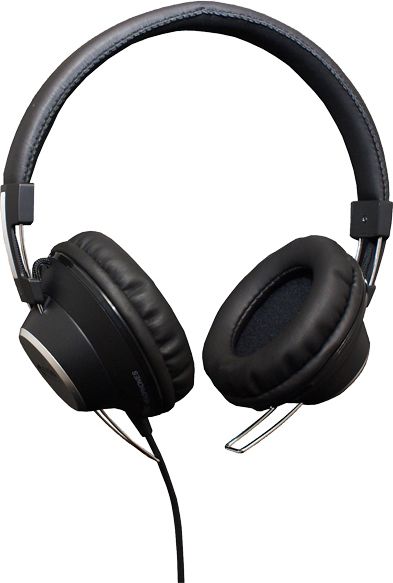 Fischer Audio FA004 goes for a funky and neat, mixed in with little bit of futuristic design, definitely an elegant statement in our opinion.
Mixing with different parts such as leather stitching, PVC padding, plastic + metal slider and outstanding colors mixture, FA004 decides to look for something unique yet still kept the tradition vision. On ear design with soft padding makes comfortable wearing a huge plus, clean and detail sounding matched well with its design, elegant and exquisite.
Audio Technica - ES7 – RM650
Audio Technica ES7 has been existed in the market for quite sometimes, it has always been a great portable headphone suitable not just for lady, but everyone as well. Beside its fantastic sound performance, Audio-technica did spend equally great time on the headphone design and we believe this will be the best gift for her.
The headphone comes in two colors, both presented splendidly on overall tonal effect, the mirror finishing really does able to make a flashy spotlight in any situation. Rotatable/flappable headphone structure makes housekeeping even more convenient, soft fluffy pouch provided a best accessory matched.
It is on the ear design, précised size of the driver shape makes outstanding appearance a great advantage for user. Although the price will be much higher, but we believe it will be a wonderful gift to be received during Christmas.
Sony XBA-1 – RM199
Sony new range of audiophile product, utilizing their own custom made Balance armature driver. Recently Sony japan increased massive R&D budget for their portable audio team, sound alone is not what they just target.
The slim housing design of XBA-1 makes ear insertion much easier than expected, and it stays seamless from outside view as well. This model comes with Mic and non mic edition, making it a perfect option for gift as it suit for wider usage beside music and communication purpose.
Phonak Audeo PFE012 – RM439
With many years experience in Hearing aids industry, Phonak came into the market with a huge potential. With same feature, PFE012 provides supreme ear fitting feel and versatile sound signature as well. Neutrality and balance is what they focused, Phonak standard of tuning promised to let everyone get how real music should sound. With a slim ear shape design, it suitable for outdoor travelling and sport too, moreover you can use them on plane and bed without crushing your inner ear canal. 3 precise tuned filters let you enjoy bass, balance and clear setting, makes your music enjoyment elevate into different level. If you prefer communication possibility, get the 022 with same sounding which come with mic on a little top up.
Final Audio Heaven IV – RM749
Final Audio Design product line has a sense of uncanny characteristic and yet graceful to the design. With the title of world most expensive, the brand developed their definition of high end in different way.
Why do we think this can be a perfect gift for someone who is special? Final Audio Design Japan created a belief on their product, unique approach in term of sound, earphone design and packaging to go with their company culture. Heaven IV consist the house signature of FAD, excellent mid centric yet induced tremendous feeling into this tiny piece of equipment. Every songs you get will be a soulful and emotionally attached in this music journey. An exceptional product for those who are able to appreciate it. It comes with a shinny aluminium mirror finishing box, be frank it is the most exquisite earphone storing case I ever see in my life, represent a luxury and extravagant companion.
For Gentlemen – So what is the most concern for men? From our experience, sound quality is the most important element, if possible with the mixture of unique and trendy design, it will be a huge plus. Besides, technology gadget can be one of our recommendations as well.
Beyerdynamic DT231pro – RM250
An old design but still performing an amazing job in sound. This headphone doesn't excel in design, however with 20 years of history in this headphone, it is widely use by most of the radio station in Malaysia. It was designed for professional initially, however due to its sound, durability and comforts, this headphone actually does compete well in this market despite some flaws on the design.
Nevertheless, the headphone offers an actual balance and neutral into the sound, manufacturing it into an accurate, detail and all rounder, suitable for somebody who is looking for an entry range headphone for long hours usage without worry much of squashing it into pile of plastic.
Alessandro MS1i – RM420
Military retro design, handcrafted in US. Alessandro US produces one of the best guitar amplifier in worldwide, providing customizable guitar amp which cost you an arm and leg. The outer design is build by Grado, but internal sound tuning Alessandro insist they will tune it themselves, offers a different sound experience competing with Grado headphone.
The headphone offers extra clarity, speed impact and musicality, makes listening music such as vocal, rock, metal, classical, jazz, R&B a marvellous experience. The headphone has unique sound tuning mechanism over the design, light weight offers a bonus to the user, handcrafted grants you the chance to DIY yourself after warranty. Besides, it is one of the most mod able headphone in global, enhance the fun of headphone into different phase.
Beyerdynamic Custom One pro – RM799
Custom One pro presents an opportunity to everyone, mixture between stylish design and unique sound mechanism, focus on Cool looking + Customizable.
This headphone is able to customize and change outer design and inner sound system, making it an all rounder street headphone. You are able to change the design of the faceplate on the headphone shell, feel free to put in any design you wanted (Picture, abstract, wordings etc…). Besides, accessories such as headband, cable and slider are able to change into colors, build material and different quality. 4 bass sound slider setting able to adjust according to your needs, making it an extremely versatile headphone in term of music adaption and outlook customization, you will never get bored on this headphone and worry about changing new headphone due to fix design and sound.
Handcrafted in German is a huge plus for people who are looking for long lasting and durable for daily usage.
Sennheiser HD598 – RM1050
Coming from Sennheiser new range, this headphone revamp the old 5 series and make this one of the top of the line headphone in the market.
Not only the HD 598 aesthetically pleasing to the eyes but they also provide impeccable sound quality and unrivalled comfort. These beige-coloured, open, circumaural headphones come with high-gloss burl wood parts and matching earpads for a sophisticated, premium finish.
The headphone itself produce finest quality of Sennheiser tradition music sound, however it requires a touch up from external amplifier to unleash the potential, making it a great gift for home audio or audiophile who seek for high end sound.
Parrot Zik – RM1599
Designed by famous Stark and developed by Parrot US. This headphone packed with latest technologies and magnificence neat design.
Parrot Zik suitable for travelling and outdoor usage, utilize Bluetooth wireless technology, it enhances the portability feature into better usage. Good old active noise cancellation technology provides great ambience and noise isolation. Furthermore, it has microphone build in for call answer and skype usage with your mobile devices. The special part comes in that it has touch screen feature, allow you to adjust your volume and music selection with just a finger on the headphone. Free downloadable Apple/Android application for EQ, stage and settings adjustment. With all these technologies squeeze into this small headphone, we believe it will be a great gift for people who are tech savvy and finding an amazing premium headphone for travel companion.
Beyerdynamic XP series – RM199
Released not long ago, XP series handle the title of cheapest in Beyerdynamic line and currently hottest in Asia market. Design in 3 models with different sound, XP earphone able to perform similar sound quality compare with higher price product, tangle free cable and aluminium housing provide a solid and convenient user experience. Price at RM199 for all 3 models in Malaysia market, this earphone not just able to cater for our listening habit, but also fits into our standard of requirement.
The series eliminates the problem on choosing earphone, you get Extra bass (XP1), Balance (XP2) and Detail (XP3) according to the number on the earphone.
We think this is a great and awesome gift for people who is fresh entering audiophile world, they priced at reasonable range with excellent sound.
Final Audio Adagio III – RM395
If you read from top, you know how Final Audio Design history and characteristic will be, however their Adagio Line is different from others.
Final Audio Adagio III focus on more hip hop and R&B style, utilizing their unique Balance air movement technology (BAM) in Dynamic driver, Adagio III produces powerful bass , Deep 3D spatial expression and vibrant "live sound" atmosphere, making it quite an all rounder for wide genre listener.
Besides its good sound, Adagio III tenders a comfortable design fit well into your ear canal, glossy finishing with 2 different colors make a great deal on outlook.
V-Sonic GR07 MKII – RM750
Came from China, V-sonic shocked the world with their excellent sound presentation on GR07. Once the contestant on all high end earphones, this earphone focus on audiophile market who enjoy purely on sound quality. Design and branding are not their strong point, over the ear wearing style enable for various situations. In fact, this earphone targets only in niche market, only those who pay close to what's latest in the industry will only found out how great this earphone will be. Extremely detail and balance sound make audiophile listener to achieve hi fi sound in much cheaper price without booming your wallet.
JH Audio JH5 – RM1900
No joke, customization earphone can be a fresh and unexpected gift don't you think?
Custom In Ear Monitor comes in specific requirement, JH Audio JH5 comes in a great performance and price ratio. Utilizing 2 Balance Armature drivers and their own crossover tuning, JH5 is a great sounding earphone for people who is looking at high end sound with personalization. The process requires you to take ear impression from the present recipient, and then manufacture in U.S.
With a full fit into your ear and deeper insertion due to tailor made, Custom earphone able to adapt various ear shape and tune out the best sounding accordingly, so it wouldn't cause any signal lost due to unfit issue.
The list is base on our previous experience in customer preference, not represent anyone or any market respond.
P/S : Sorry for some errors, as this was type in hurry before Christmas =)